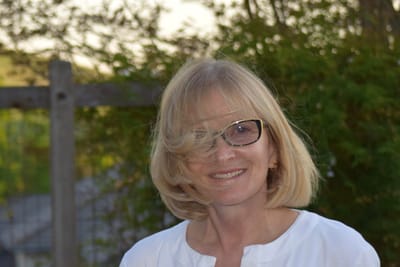 Corrienne Zoë Heinemann writes under the pen name of Zoë Sutton Harris. Four of her short stories were published in 2022. Her eclectic writing holds the common thread of humor that she cleverly weaves into each story. A coming-of-age memoir,
Family Dance
, heading to publishers soon, tells a sweet, poignant and often humorous story of growing up in Ketepec, a small village, on the Saint John River in New Brunswick, Canada.
Zoë graduated from the University of California, Berkeley with a master's degree in social work. Her time as a social worker brings a rich perspective to her writing.
For the past 43 years, Zoë calls the San Francisco Bay Area home. During that time, she enjoyed sojourns to The Bahamas for four years and to Kazakhstan for eight years. She lives with her husband and rescued mutt, Lucy. Two adult children call her mom. Recently, she celebrated the arrival of her first grandchild.